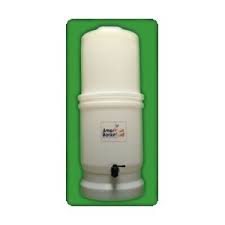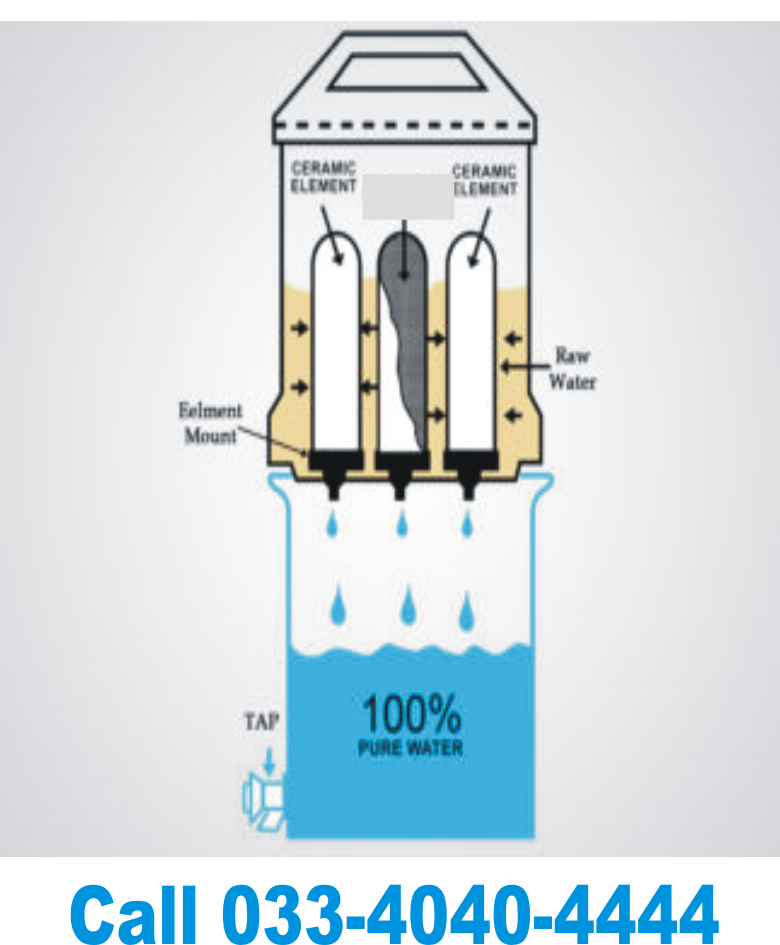 Ceramic water filter Cartridges
Gravity Portable Water Purifier
Call us 033- 4040-4444
Specification:
Two Ceramic washable Cartridges
STAGE-1: Eliminates sediments,Dirt/sand. Retains bacteria and micro-organisms
STAGE-2: Silver Impregnation Sterilizes water and disinfects Viruses and Bacteria.
STAGE-3: Activated Carbon removes odor, taste, and Reduces radioactive particles and toxic chemicals.
It is ideal for houses without a water supply of if pressure available is insufficient, for camping and caravanning, traveling in remote areas, exotic places, Military and Civil defense use, No installation is needed.It will provide you safe and clean drinking water free from bacteria and harmful germs, also removes all suspended matter. Pure water will protect you and all members of your family from water-borne diseases.It is manufactured with non-toxic food grade plastic with plastic tape. It consists of two containers, the containers are put one on the top of the other. The Elements are screwed in the upper container. The filter elements are put into the holes of the body so that the thread points at the clean waterside. A washer is put on the thread and the elements is fastened with the enclosed wing nuts in the order to prevent (infected) filtered water from running through, the wing nuts must be tightly screwed in the holes that are not fit with a filter element sealed by means of enclosed plastic stopper upper container is filled with raw water. While carrying the filter we recommend to unscrew the filter element and to pack them carefully one by one.
Call us 033-4040-4444